MedSafety Scan® (MSS) is a clinical decision support tool
developed to inform medication prescribing by: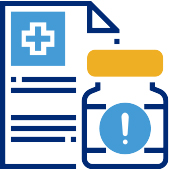 Addressing the problem that medicines known to cause QT Prolongation, Torsades de Pointes and sudden cardiac death are often prescribed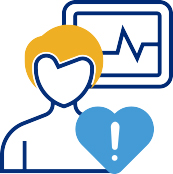 ICU Patients: The clinically validated Tisdale Risk Score estimates risk

Outpatients/Non-ICU Patients: MedSafety Scan's Custom Score based on a combination of elements from four scores, some currently under validation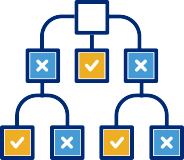 Applying the Torsades advisory, and expanding it to include drug-drug interactions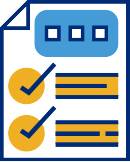 Providing prescribers with a record of each patient's MedSafety Scan report and their management plan
Crucial QT risk assessment with personalized decision
support for safer prescribing

Clinical Decision Support
Safer and more informed prescribing
Recognize QT prolonging drugs
Comprehensive Risk Factor Analysis

Detect and quantify risk of QT prolongation
Detect potentially harmful Drug-Drug Interactions

Receive patient-specific management options

Personalized QT Risk Scoring
Personalized scoring for QT risk assessment

QT prolonging drugs
Drugs known to cause torsades de pointes (TdP)
Validated QT clinical risk factors
Drug-drug interactions that increase QT risk

Detect Major Drug-Drug Interactions likely to harm
Personalized Patient Management Advisories

Correct electrolytes
Obtain ECG to monitor QT
Consider safer alternative drug(s)
FDA contraindicated drugs
FDA label recommendation to monitor ECG
MSS was developed by Raymond L. Woosley, MD, PhD. Dr. Woosley is the founding President and Medical Director for AZCERT, a nonprofit organization dedicated to improved outcomes from the use of medications. Prior to leading AZCERT, he was founder and President of Critical Path Institute (C-Path). C-Path is an independent, nonprofit organization created by the U.S. Food and Drug Administration (FDA) and the University of Arizona to help launch the critical path initiative. Previously, he has served as Vice-President for Health Sciences and Dean of the College of Medicine at the University of Arizona. He is currently Professor of Medicine and Biomedical Informatics in the University of Arizona College of Medicine - Phoenix, Arizona.
MSS is supported and maintained by a team of biomedical scientists with training in clinical pharmacology, medical toxicology, epidemiology and clinical pharmacy. The QTdrugs list is curated by AZCERT with the support and advice of an international Scientific Advisory Board of experts in clinical cardiology, clinical and basic electrophysiology, toxicology, regulatory medicine and clinical pharmacology.